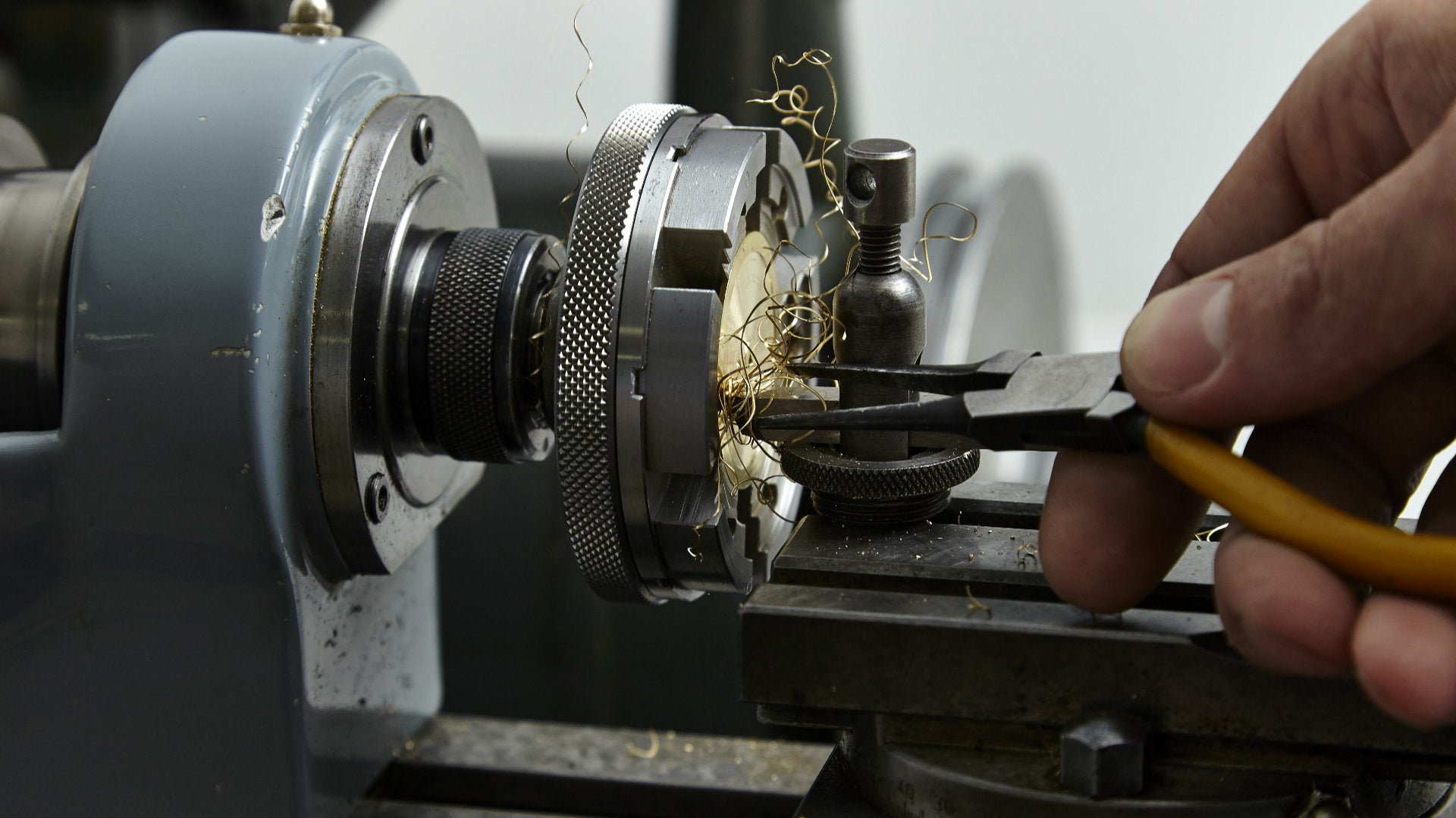 Garrick's Assembly & Finishing
Creating Fine English Watches
The Garrick workshops have previously been responsible for undertaking movement finishing and watch assembly for various brands. Now, the company wishes to make timepieces bearing its own nomenclature.
Watch cases are procured from an English engineering company and polished in-house. They are produced to a high standard and machined from stainless steel 904L, arguably one of the finest materials for this purpose.
All Garrick dials are produced in-house and hand assembled by the company's watchmakers.
The different levels of the dial confer a wonderful depth which evinces a luxurious and traditional note.
Engine-turned dials, sometimes termed 'guilloché, are created on Garrick's historic rose and straight line engine lathes.
Finishing is a key aspect of a Garrick watch. The movement bridges are hand-bevelled and the screws are thermally blued by hand, enhancing corrosion resistance and imbuing them with a deep, lustrous hue.
Garrick movements include a free-sprung balance, designed and produced in-house by Garrick. The length of the balance spring is fixed. Small screws are positioned in-board, affixed to the spokes of the balance wheel, so as not to disrupt the airflow of the oscillating wheel. The free-sprung balance delivers superior accuracy.
The no-compromise creation of the free-sprung balance takes longer to produce and necessitates much skill and patience on the part of the watchmaker.
The distilled creation of a Garrick timepiece is more protracted than the manufacture of a mass produced watch, but Garrick seeks to create fine timepieces that will admirably serve their owners for many decades to come.