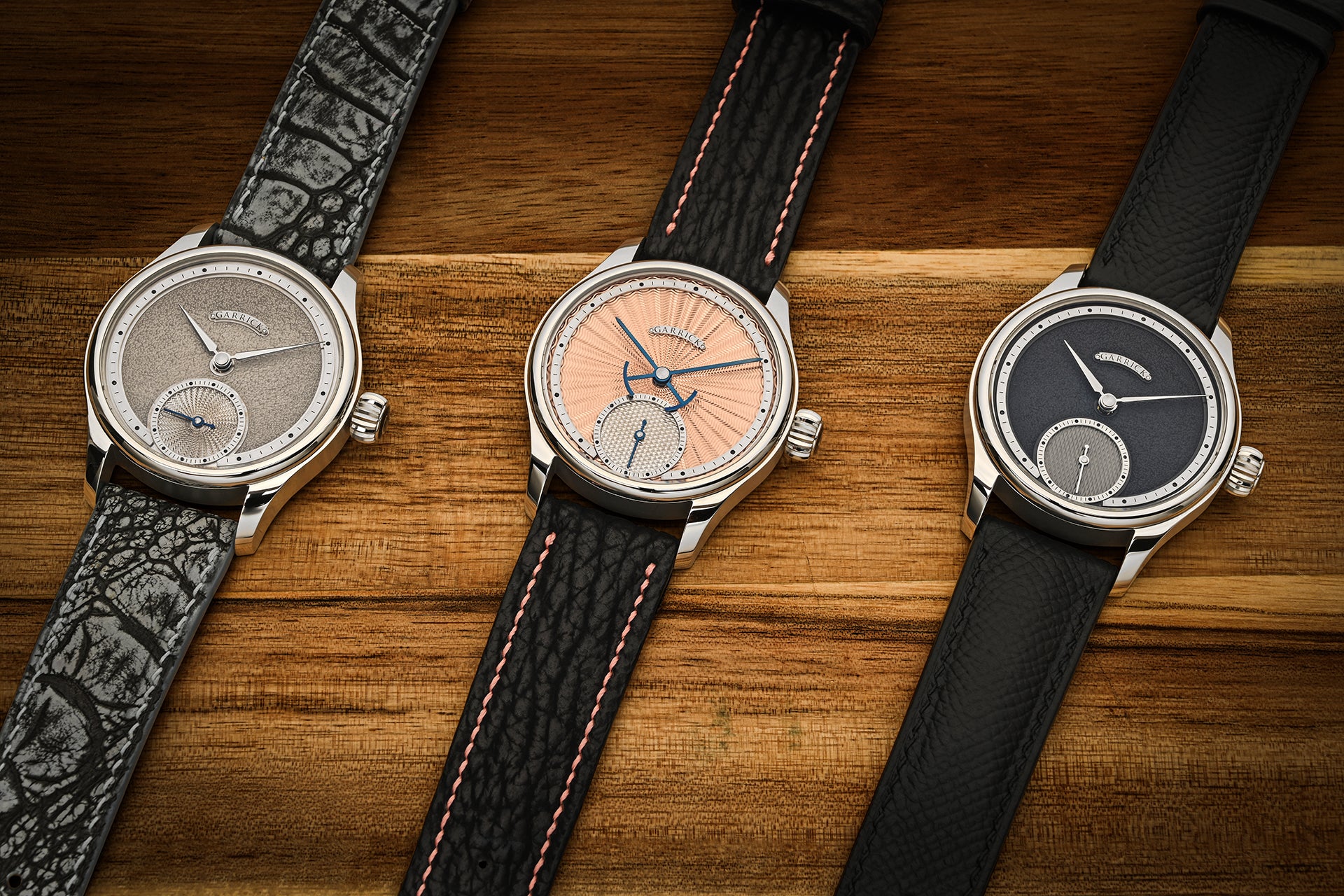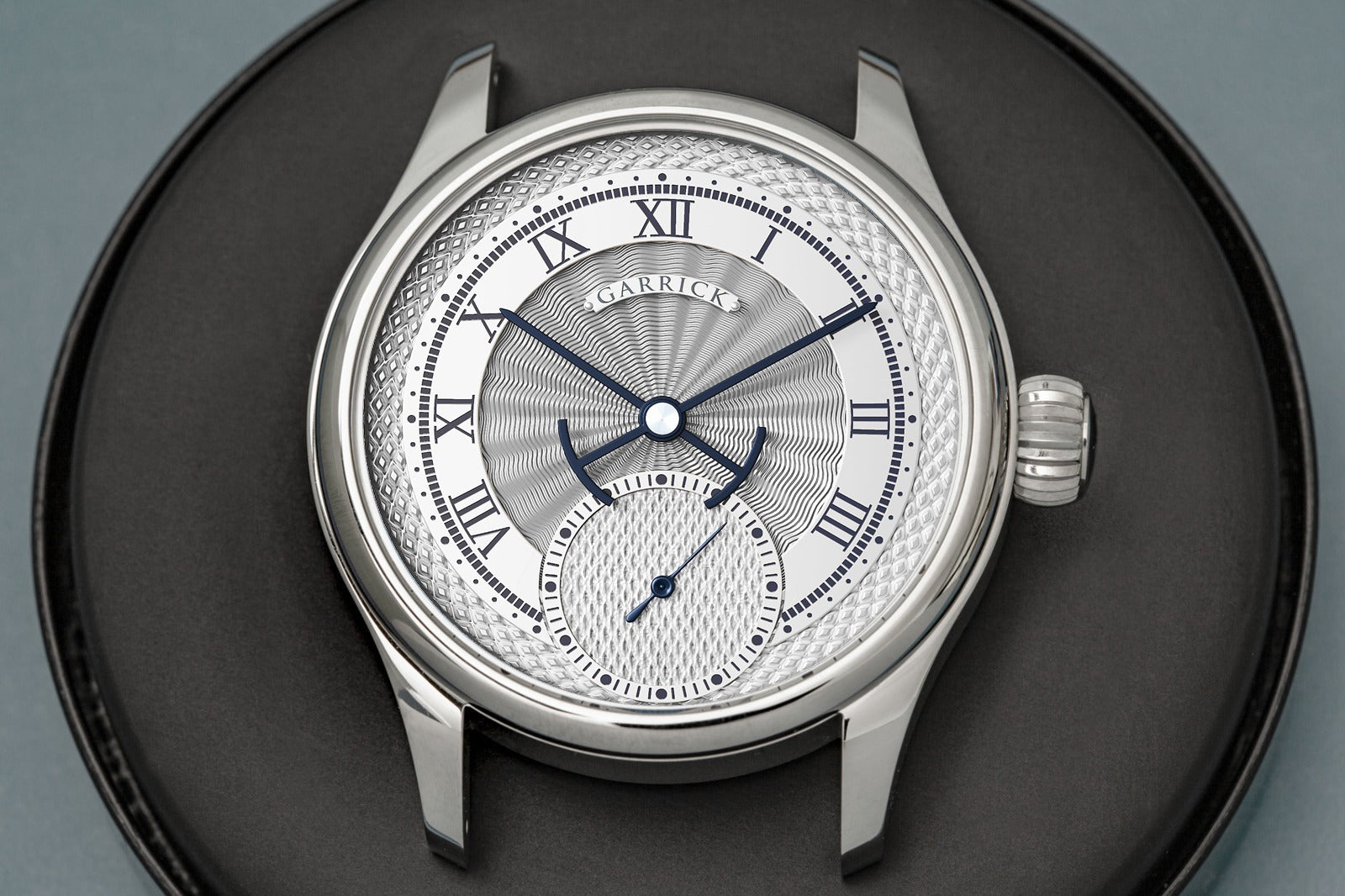 No mass production - every Garrick timepiece is built to order in our Norfolk workshop.
NEW S7
Launching soon!
The new 38mm S7 will be unveiled shortly with 20 build slots available in 2024.
MORE INFO
Engine turning
The Garrick engine-turned dial, sometimes termed 'guilloché', is an exemplar of handcraftsmanship and is produced entirely in-house on one of Garrick's historic rose and straight-line engines.
Learn More

Learn More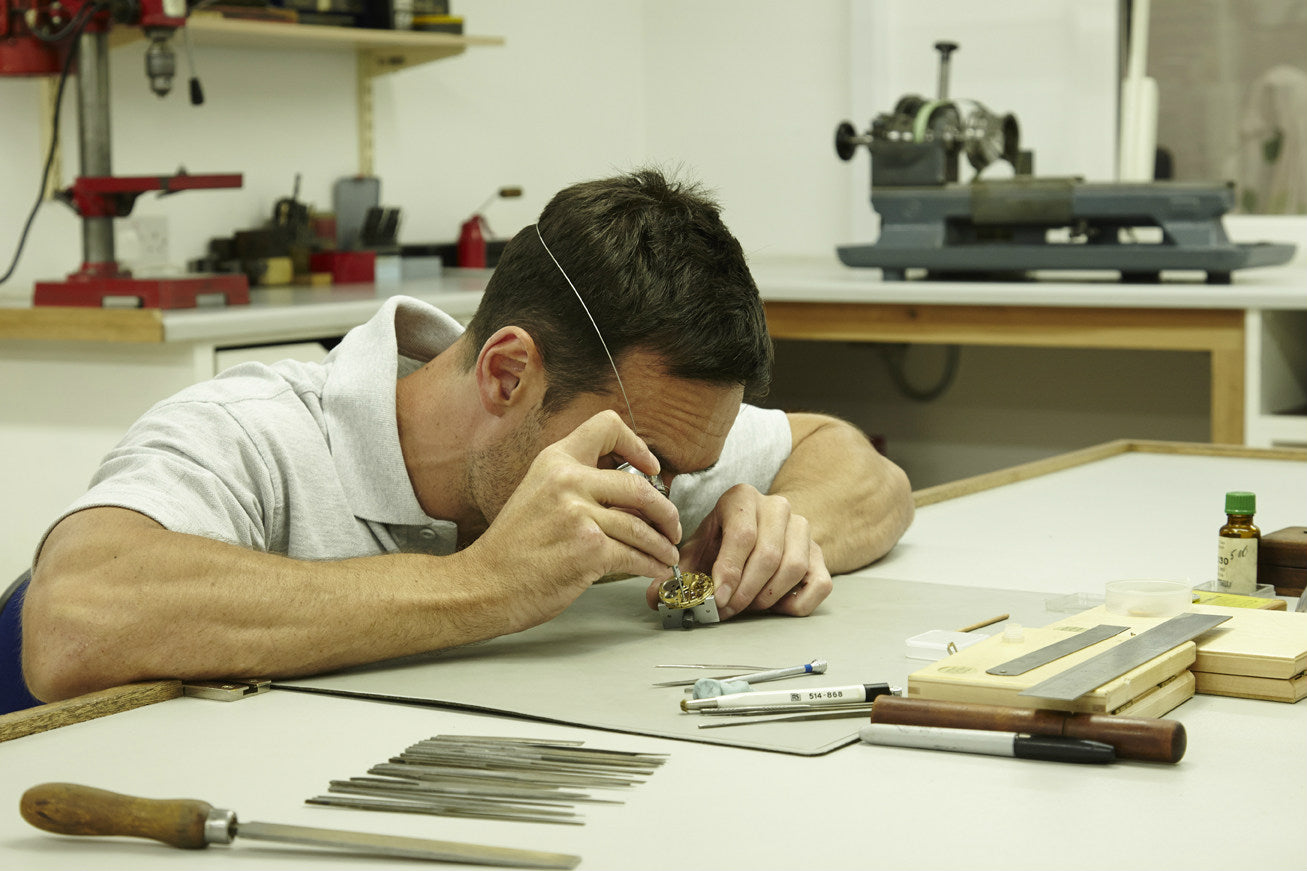 Fine Watch Making
Garrick produces an ever-increasing number of parts in-house. For example, dials, hands and a multitude of movement parts are all made at the firm's own workshop in Norfolk.
Learn More

Learn More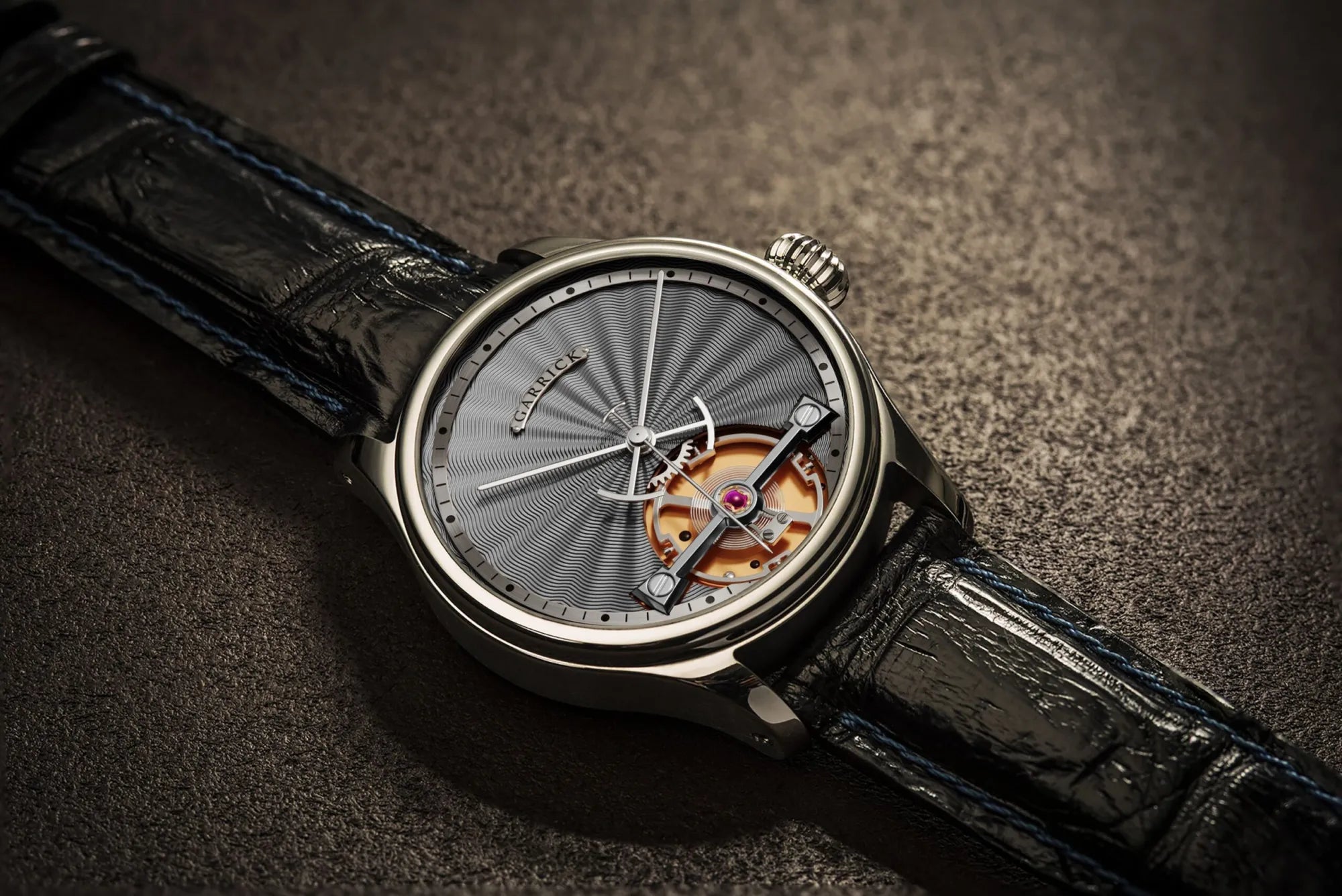 Soon to be announced -10 more build slots in 2024
S2 deadbeat seconds
The new S2 timepiece is suffused with a plethora of no-compromise details, fulfilling the desires of the most discerning purists.
shop this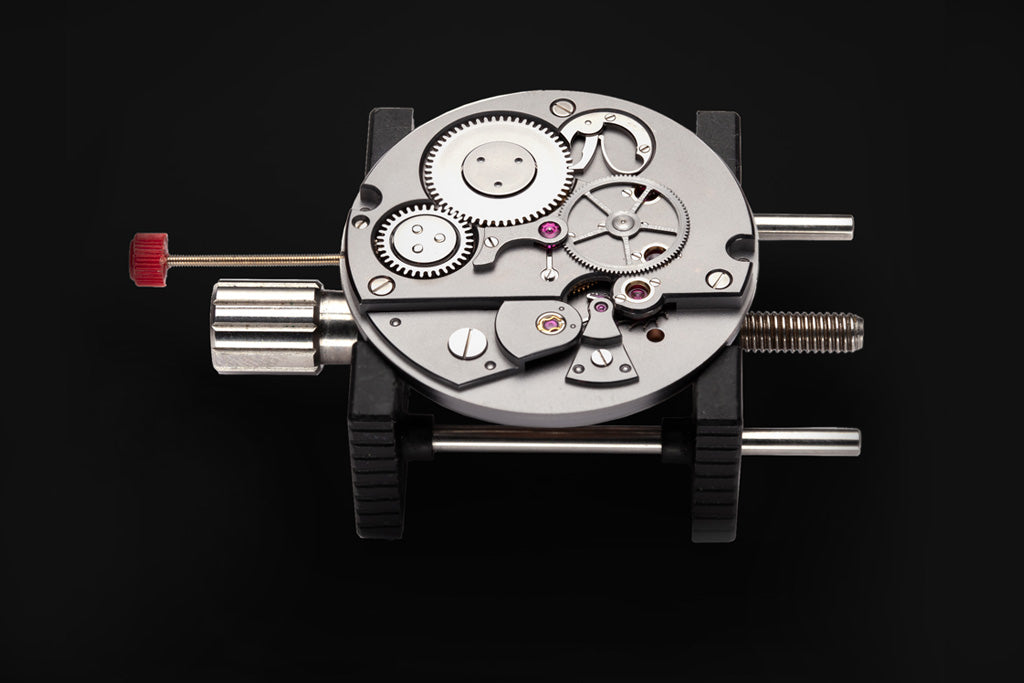 In-house Watch Movement
Garrick has now entered a new era in watchmaking with the introduction of a new and exclusive hand-wound movement.
Learn More

Learn More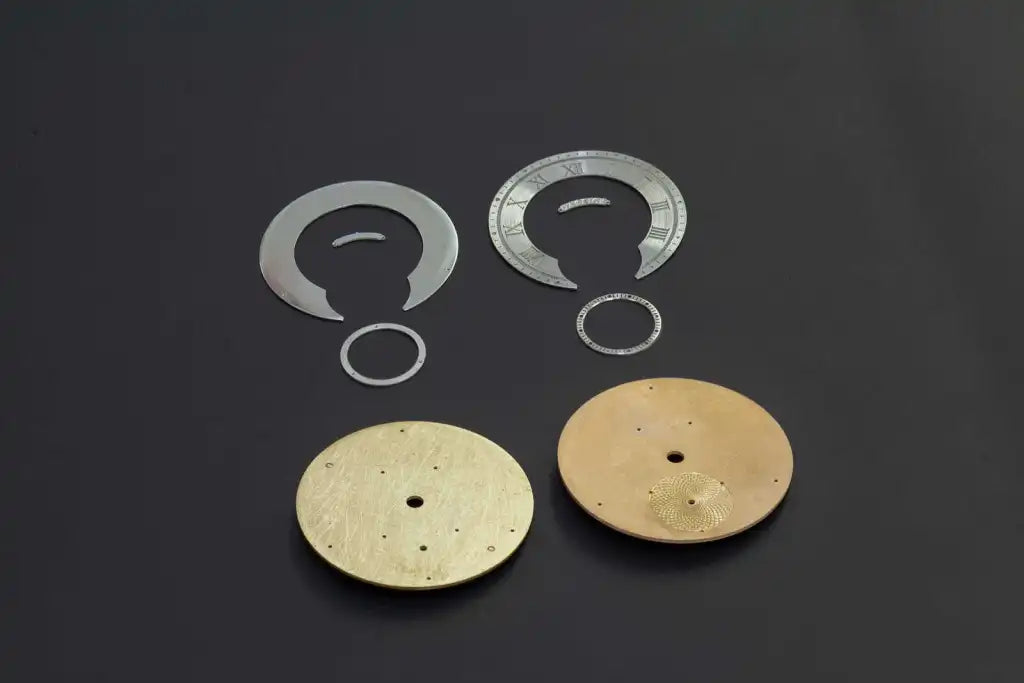 Dial Making
Garrick watch dials are made in-house by hand using both modern and traditional methods.
Learn More

Learn More
About
Garrick Watchmakers
Founded by David Brailsford and Simon Michlmayr, British watch brand, Garrick, manufacture fine watches in their own dedicated facility in Norfolk.
Automated production methods ensure mass-produced watches always look the same, however, this is an alien to Garrick, a company that places much value on hand craftsmanship, individuality and value.