Exacting standards are at the heart of the company's paradigm
Garrick manufactures and finishes many of its components in-house by hand including dials, hands, bridges and individual cases.
The assembly of Garrick timepieces takes place within a dust-free environment where "positive air pressure" prevents contaminated air entering the workshop.
The team of watchmakers at Garrick, craft fine timepieces that watchmakers and horological aficionados can truly appreciate. Garrick movements feature the brand's own open bridges, expertly finished by time-served watchmakers with hand bevelled edges and thermally blued screws.
Garrick also offers a fully bespoke service where clients can express their own character, specifying design details which are important to them.
Despite being a haven of traditional watchmaking expertise, the company continues to explore new designs, complications and innovations. Moreover, the development of Garrick's own in-house movement has taken the brand to a higher level of excellence and has secured Garrick's future.
The UT-G01 movement was designed in partnership with eminent watchmaker, Andreas Strehler and his company Uhr Teil AG and is built by hand in Garrick's Norfolk workshops. Find out more HERE.
Garrick – creating fine English watches.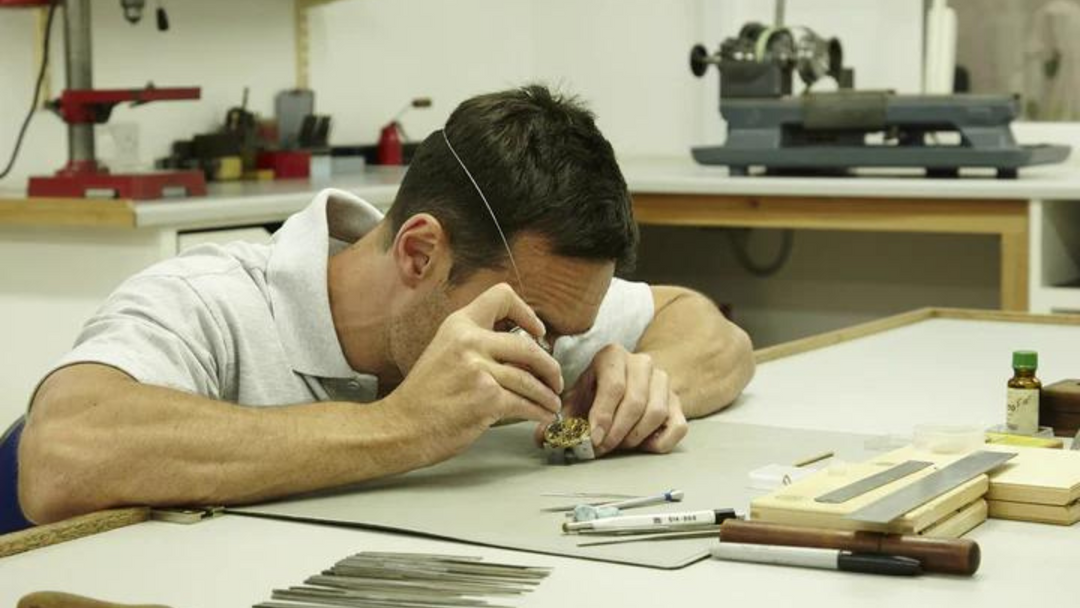 Garrick Traditional watchmaking
Garrick produces an ever-increasing number of parts in-house. For example, dials, hands and a multitude of movement parts are all made at the firm's own workshop in Norfolk.
The brand renounces mass production techniques, preferring to make limited volumes of watches encompassing a high quotient of hand-craftsmanship. Indeed, Garrick only produce a maximum of 50 watches per annum.