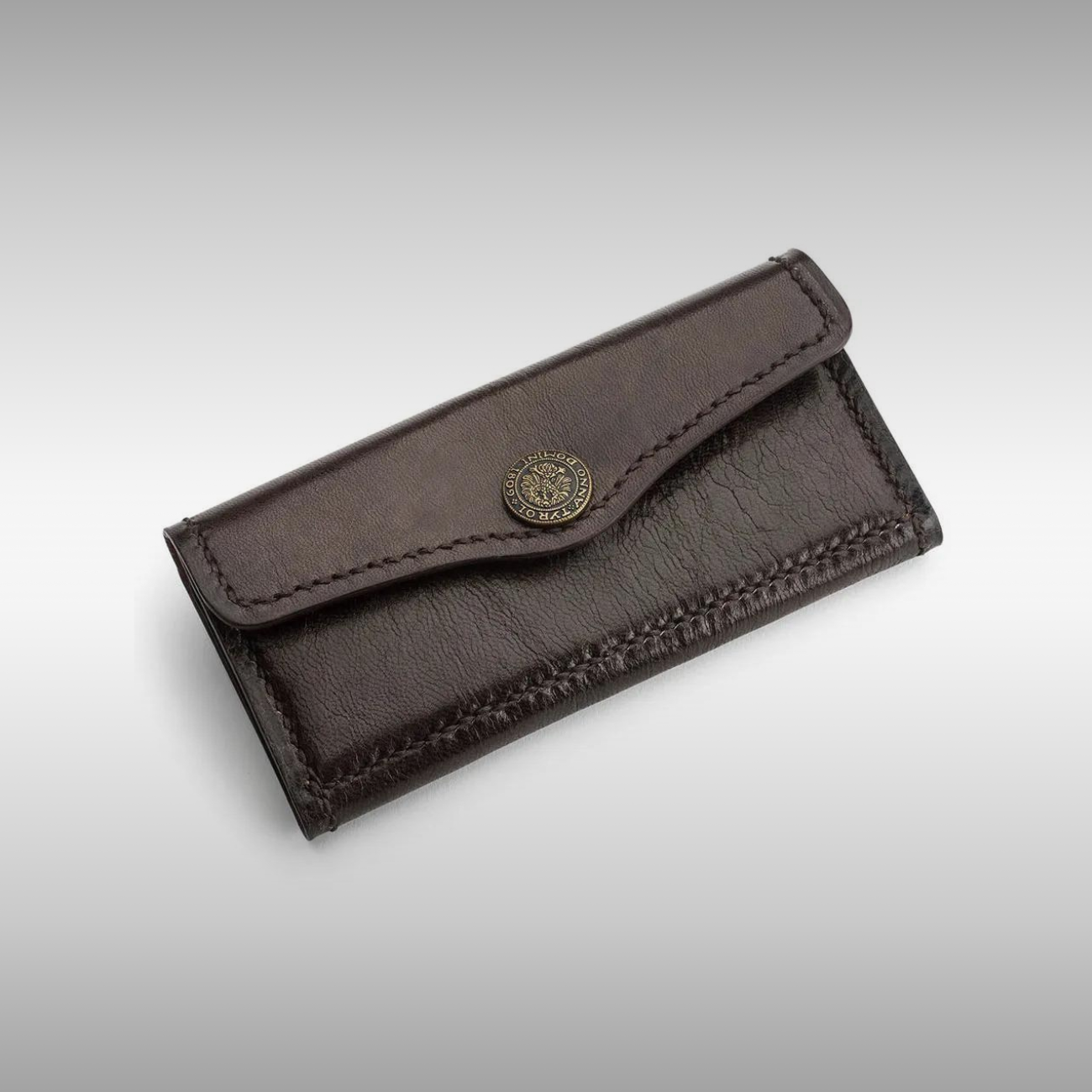 Watch Travel Case – Watch Roll
A watch travel case or watch wallet (watch roll) is ideal for transporting your beloved watches when globe-trotting.
This beautiful & unique hand-crafted leather watch wallet is exclusive to Garrick.
The perfect travelling companion for any watch collector, this leather watch wallet will fit perfectly into your briefcase or hand luggage and the soft leather interior will protect your timepiece from surface scratches and dents. The watch wallet or "watch travel case" is a much better alternative to a watch roll because it is much smaller in size.
Dimensions: 90 x 120 x 40mm
The watch wallet is hand-crafted in Great Britain and will carry two watches. Bespoke commissions accepted.