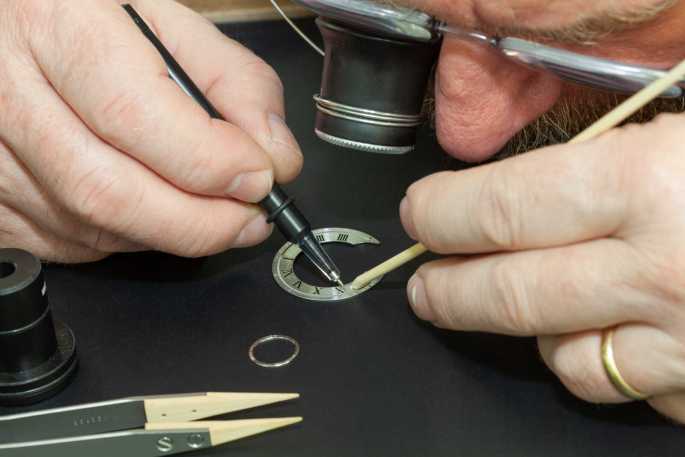 Garrick Dial Making
Dials made in-house by hand
The Garrick S4, the company's new entry-level watch, features a sumptuous dial that employs an elaborate and highly innovative construction technique.
Whereas the mass-produced approach is to stamp a dial blank from a ribbon of brass, Garrick uses a lathe to create a brass disc. Two feet are riveted to the underside of the dial blank which ultimately unite the dial with the movement.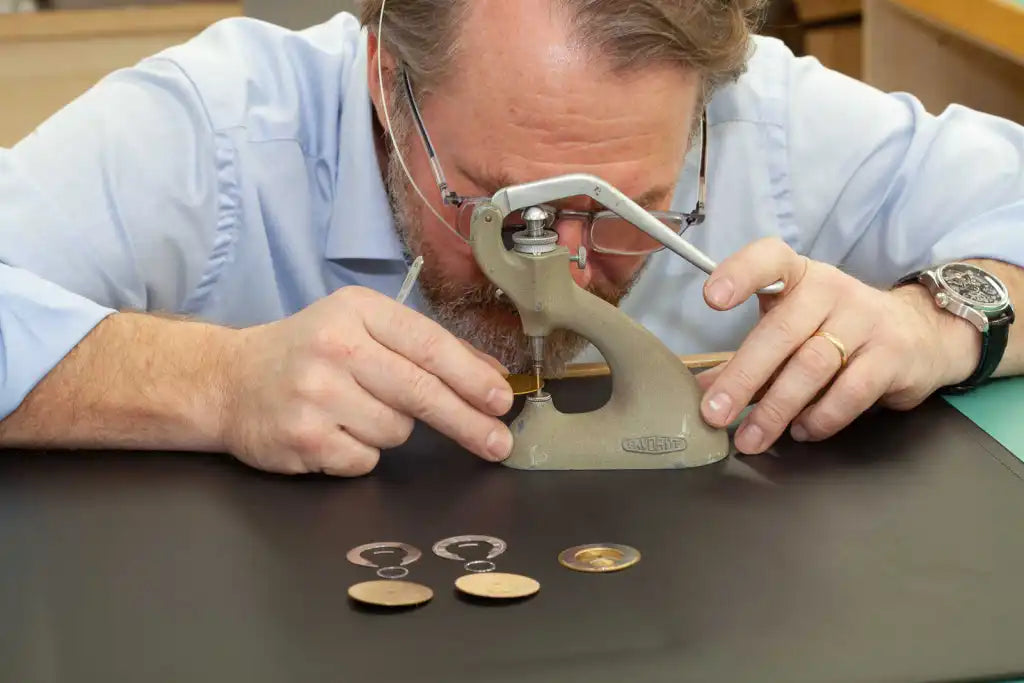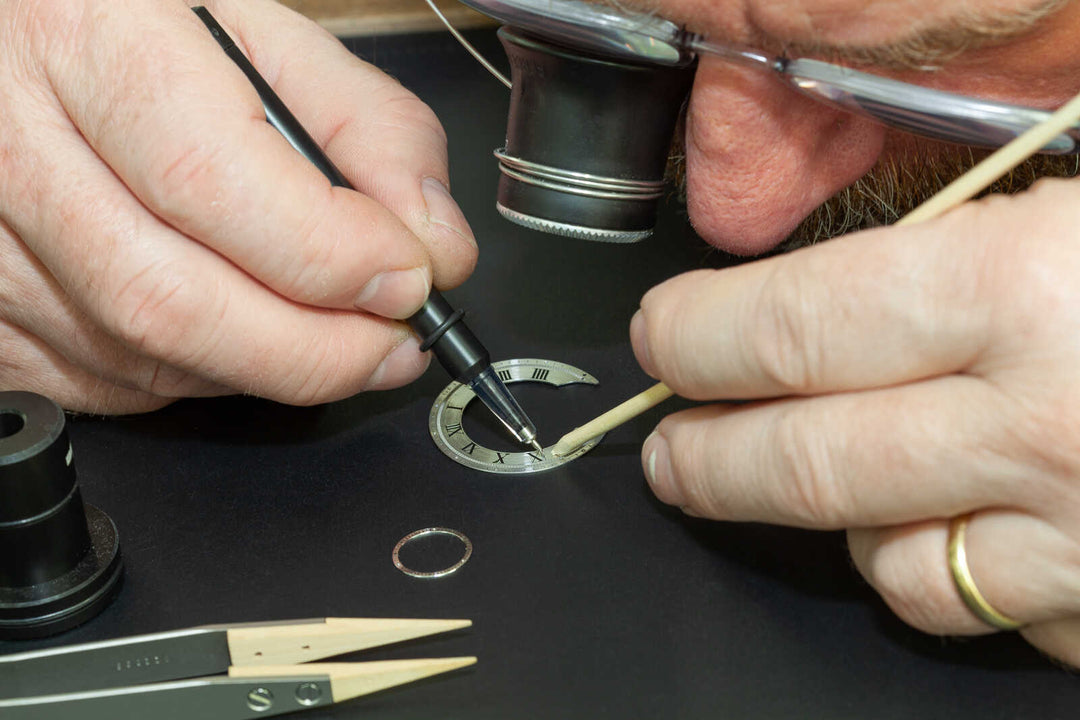 The dial blank is 'flattened' using fine abrasive paper in order to remove any burrs or imperfections, creating a smooth surface. Thereafter, the dial is bead blasted. A chapter ring, effectively a circlet of metal, is paired with a smaller ring for the small seconds. These are then drilled, creating holes to facilitate fixing.
The chapter ring is clamped between two plates and baked at 300°C. This hardens the metal and removes any springiness. After the chapter ring has cooled, it is 'spun' on a lathe, creating a motif termed 'satiné circulaire'. Furthermore, the hour track and minute track are delineated from one another with an engraved pattern called 'sauté piqué.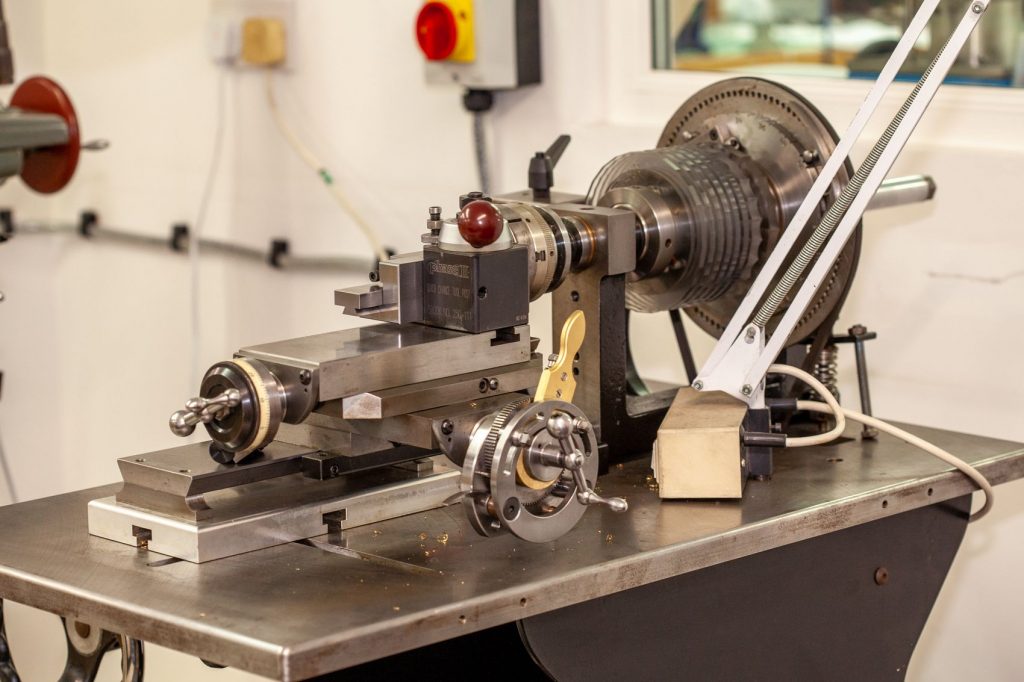 Laser engraving is used to impart Roman numerals to the chapter ring. The resultant recesses are then inked by hand using a special syringe pen. Once the ink has dried, the chapter ring is cleaned and spun again to remove any excess ink.
The patterns on our dials, sometimes termed guilloché, are created in-house using a traditional rose engine lathe.