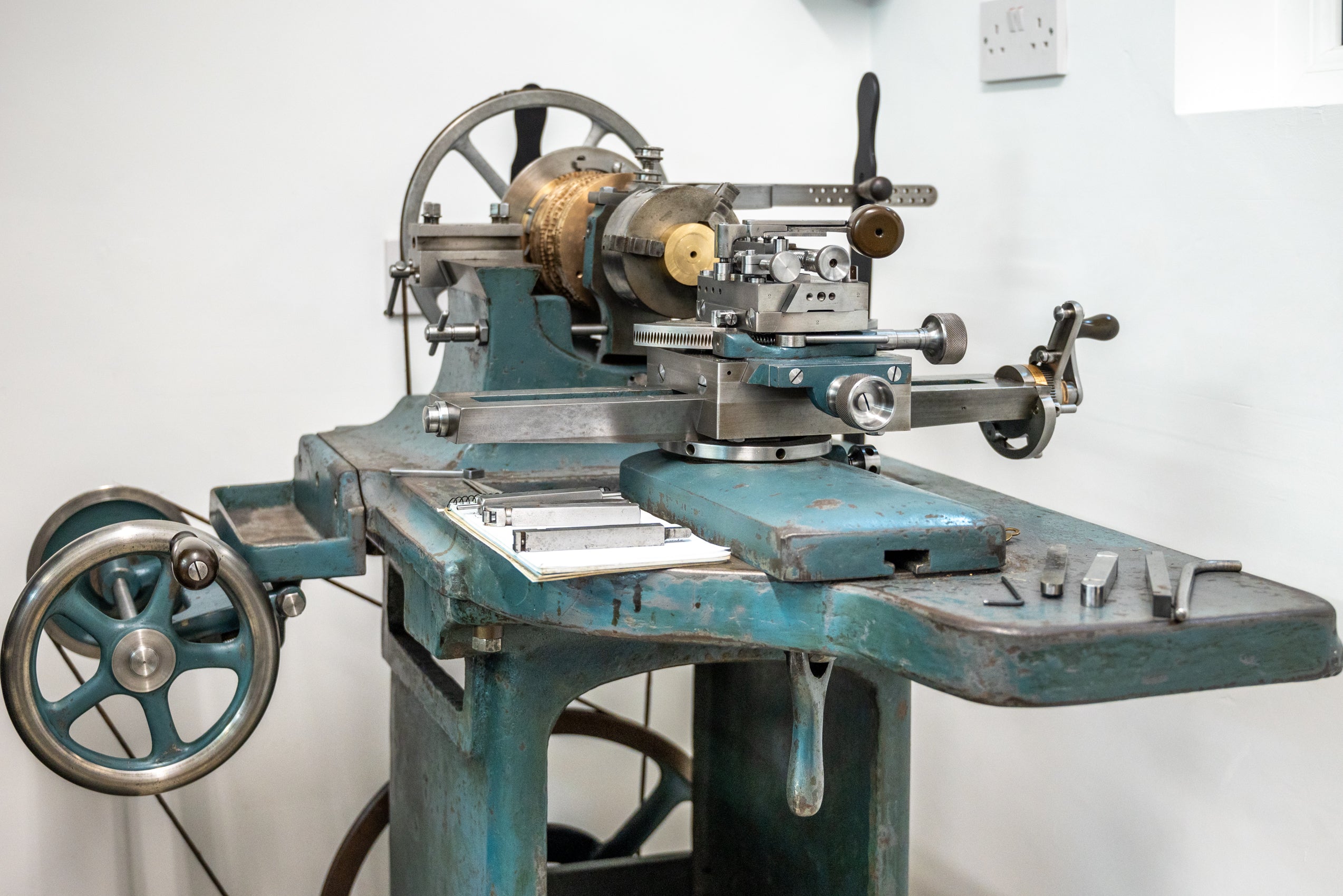 Historic rose and straight line engines
Garrick manufactures and finishes it's dials in-house.
The Garrick engine-turned dial, sometimes termed 'guilloché', is an exemplar of handcraftsmanship and is produced entirely in-house on one of Garrick's historic rose and straight-line engines.
A Rose Engine is used to turn and cut the patterns on a brass dial blank while the Straight Line Engine creates the straight pattern often used in the subdial or around the outer edge of the dial.
These historic machines once turned dials for legendary British watchmaker Derek Pratt and have recently undergone an extensive restortaion spanning over 1 year.
Guilloché
Engine turning (or Guilloché) is a method of machine engraving precise, repeat straight line or geometrical patterns and designs onto a base metal – a process that has been used in metalwork since the late 18th century. 
Using a mechanical Rose Engine or 'Decorative Lathe', an unlimited variation of patterns could be created and then precisely engraved into these metals, giving an almost three-dimensional, decorative finish that catches and reflects the light beautifully off its surfaces.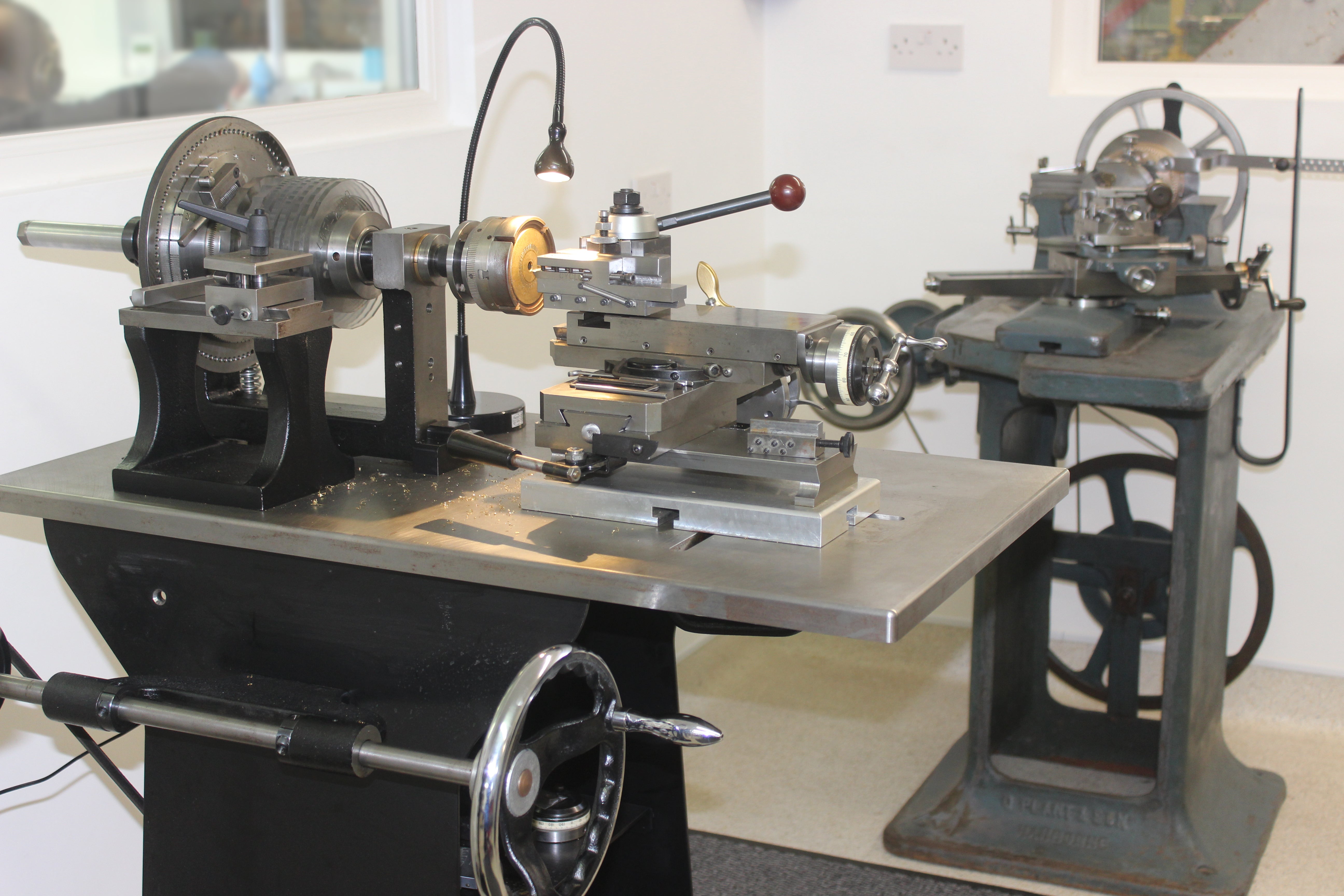 Garrick enjoys an elevated position in the field of high horology. Its remarkable success has led to the expansion of the company and, in the coming years, Garrick plans to expand its collection of historic machies.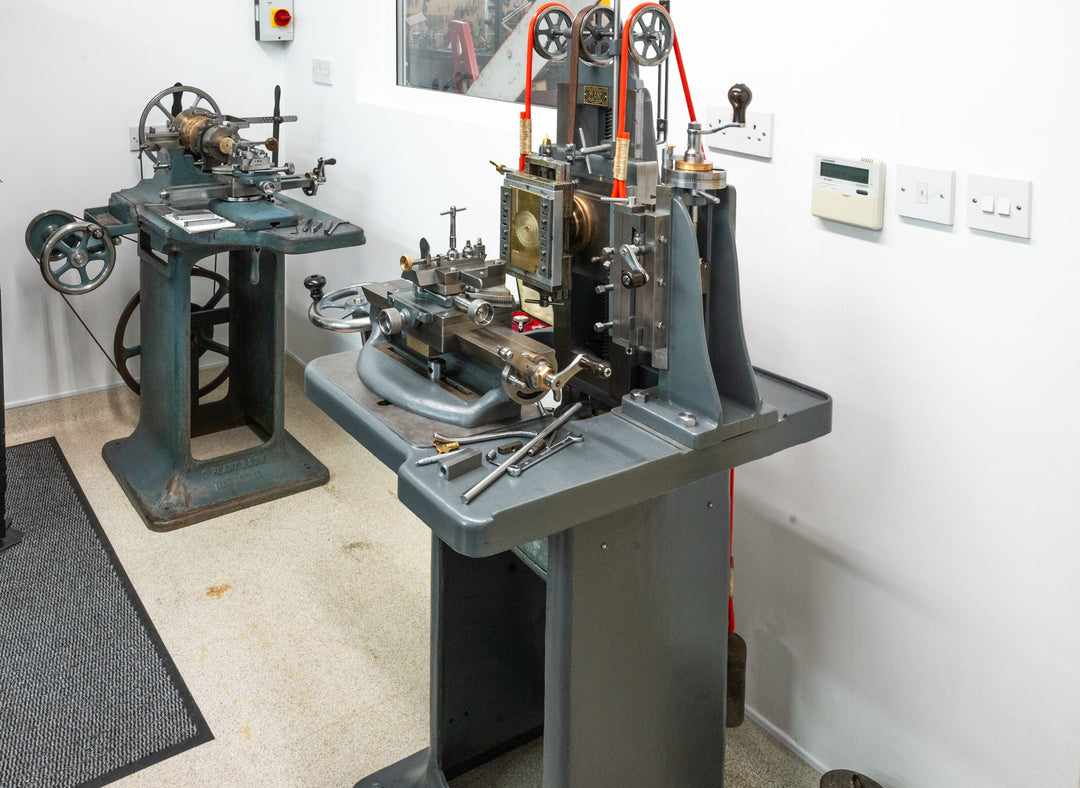 Garrick Traditional watchmaking
We renounce mass production techniques, preferring to make limited volumes of watches encompassing a high quotient of hand-craftsmanship.
We are currently passing on our knowledge to a new breed of watchmakers.